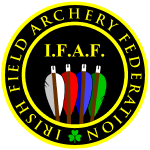 Due to Level 3 restrictions all Shoots are cancelled
In order to meet with the Government and IFAF's Covid-19 guidelines we kindly request the following:
TARGET GROUPS
1. Organise yourself a group of 3 or 4
2. If you are unable to form a group, don't worry, we will help with putting groups together
BOOKING A START TIME
1. Contact Shoot Admin to book a slot. (use link below)
https://docs.google.com/forms/d/e/1FAIpQLSdTS8B9KD2zDmqPCZpGLgEUk65z9rayfJhGs4Y-5j5kcGEdVw/viewform?usp=sf_link
a) Please provide the names and membership numbers (including those from other associations)
b) Ungrouped archers will be contacted and assigned a slot once their group has been formed
ON THE DAY OF THE SHOOT
1. Arrive NO MORE than 15 minutes before your start time.
— Have your gear ready before you arrive.
— Bring plenty of arrows, we will look for any lost arrows for you.
— If you are EARLY please wait at the main gate.
2. Go to admin, pay (correct change appreciated) and collect the scorecard pack
3. Be at Target 1 at your allotted start time.
4. Shoot straight through, no stopping for lunch (snack 'on the go').
We are doing things this way for the good of us all and to make sure that we can continue with our sport. Please follow the rules and any further instructions, to follow, and on the day, so that we can all have a great day of shooting!
---
Members of the following organisations are eligible to compete at an IFAF shoot, as a guest:
1) All organisations affiliated to the International Field Archery Association (IFAA)
2) All organisations affiliated to World Archery
3) ITFAS – Irish Traditional Field Archery Society
4) SIFA – Society of Irish Field Archers
5) NFAS – National Field Archery Society
6) CBIE – Cumann bua Instinctive hEireann (Irish Instinctive Archery Association)

REMEMBER: Members of the organisations listed are eligible to compete at IFAF event as 'guests'. A guest archer must bring evidence of their membership (e.g. current membership card) and present it at registration.
Guest from other organisations are covered under IFAF's Public Liability policy. There is no Personal Accident cover provided to guests, they must have their own insurance through the association of which they are a member.
Guests are not eligible to
claim an IFAF Record
receive incentive awards such as Gains or League points