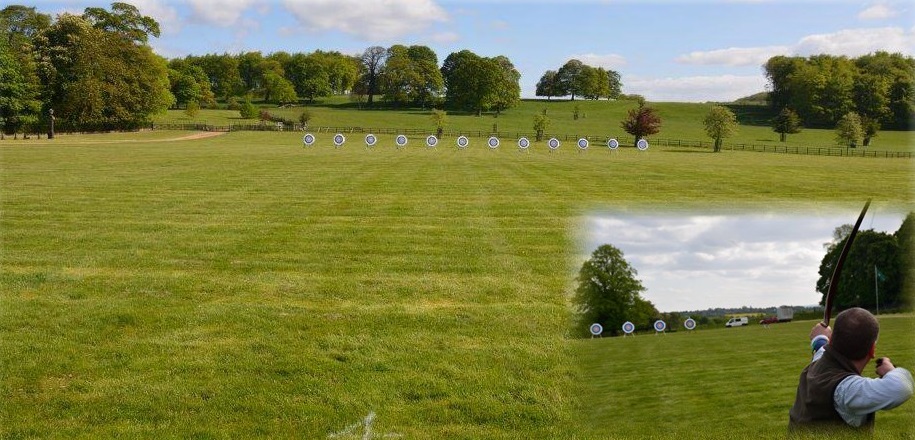 Competition for the award of the Scorton Arrow was inaugurated on May 14th 1673. Continuous and meticulous recording of annual shoots have made it, The Antient Scorton Silver Arrow Tournament, the oldest recorded competitive event in the world. Each shot in the event is at 100 yards.
In 2008, Fintan Blake-Kelly, Andrew Wayland, Keith Shiel and John Shiel made the journey to shoot at Scorton village. Since then several contingents of Irish enthusiasts have attended the shoot. John Shiel has been to six events, Andy Vagg to four, with Fintan Blake-Kelly, Andrew Wayland, Keith Shiel, Matt Coxall, Stephen Kestell, Martin McCabe, Jason Cullen and Adrian Sims all attending once, but determined to go back.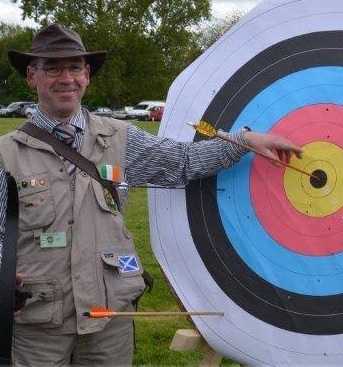 In 2015 Martin McCabe carried off a handsome silver cup for the 'Best Gold', striking dead center in a four-inch circle at 100 yards.
There was quite a discussion as to whether to allow the cup to travel to Ireland, as such a thing had never happened before. The committee decided he looked honest and allowed it out of the jurisdiction. This year's Irish contenders returned it to be won by another archer.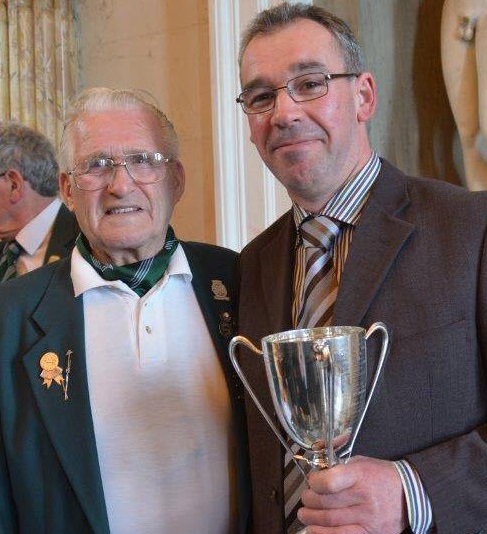 This year's party of Adrian Sims, Jason Cullen, Andy Vagg and John Shiel continued what we hope will become a 'new tradition'.
Part of the attraction of Scorton is its history and continuance of tradition. This year was no exception. Having once joined, an archer remains a member and the morning of the shoot saw over a hundred people from all corners assemble as they have done for over three hundred years.
Each archer drew a random card which allocated his target number. These cards are scored by the archer, each on his own honour.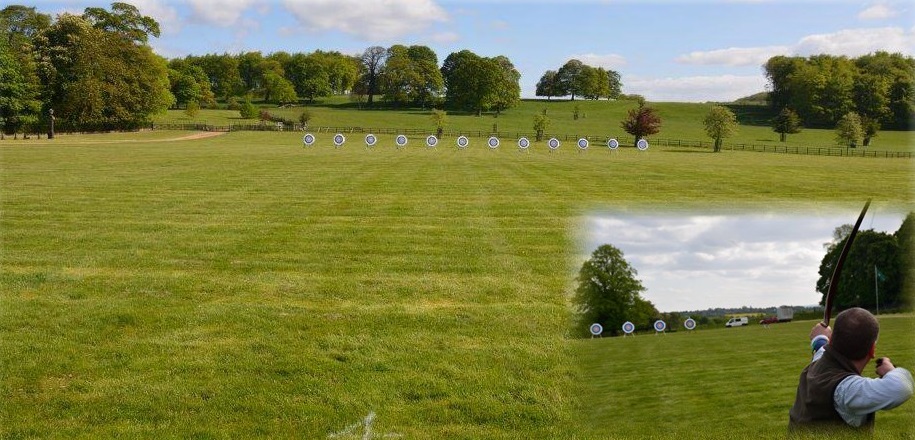 Two arrows were shot from the designated line at a four-foot diameter roundel 100 yards away. At that distance they look very small indeed and two arrows allow little of compensation for error. If an arrow falls short, it is virtually impossible to know how low one's shot has been – and the cloud structure will have changed by the time the shots are repeated! Hitting the boss with wooden arrows was an achievement. Scoring was a bonus and there were many more misses than hits.
John had 13 hits from 68 arrows, Jason had four, Andy had four, and Adrian was delighted to have one scoring hit near the end of the day.
While archers kept their own scores, successful shots must be reported, for official recognition, to the Lady Scorers who occupy tents at each side of the field.
Their records are later transcribed onto leather bound parchment for posterity.
Each of us who shot felt a certain sense of following in the footsteps of long gone archers and we all enjoyed being small cogs in the wheel of history.

John Shiel, May 2016